Senior Infants 2022-2023
March
During the month of March we learned all about parties and had great fun decorating cakes and party hats, playing party games and reading fairy tales like Cinderella.
The children have had a very busy few weeks preparing for St. Patrick's Day and Easter. We used forks to paint Spring chickens! We made some lovely art for St. Patrick's Day and treated the mams in the class to a cup of tea for Mother's Day. We learned the poem 'Lámh, Lámh Eile..' and performed it in front of the school at our St. Patrick's Day assembly. The boys did a great job with their performance and were very proud of themselves.
February
The children have had lots of fun during the month of February. We went on a spring nature walk to spot the signs of spring in our school environment. We explored spring in greater detail during our Aistear stations by listening to stories, playing spring themed games and making spring themed pictures on our peg boards and using play dough. We created spring nests during art time. We also read a lovely poem to the rest of the school in our school assembly and spoke about all the new things we had learned. The children did a great job and were very proud of themselves.
We learned about Valentine's Day and how important it is to show kindness and love to others. We created 'love bugs' and made beautiful cards for our families.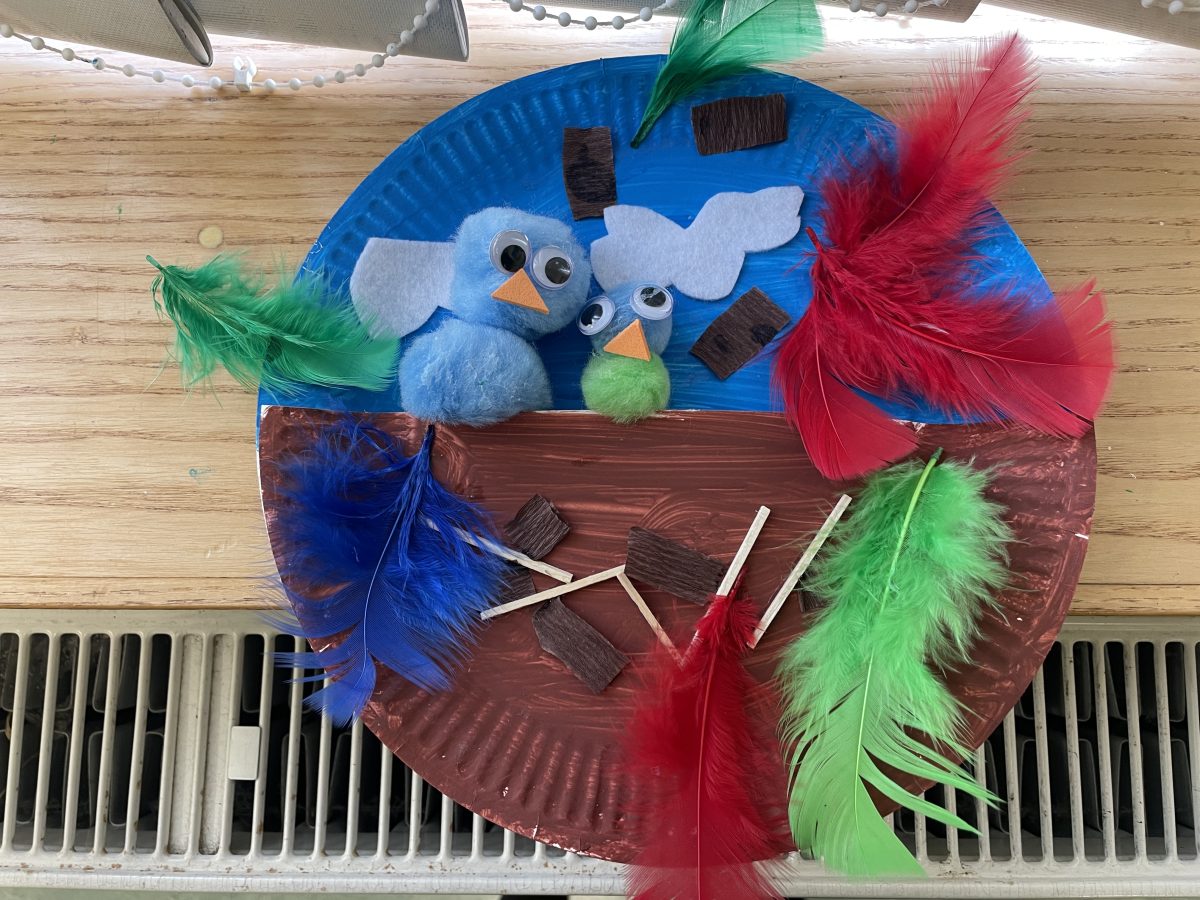 January
We have been very busy in Senior Infants since returning in January.
We have been learning about people who work in our community. In Aistear, we have been role-playing the restaurant, the hairdressers and the post office.
We completed a colouring competition for the Active Flag. We had some brilliant entries and were very proud of our classes' work. We have been using goNoodle to become more active throughout the day.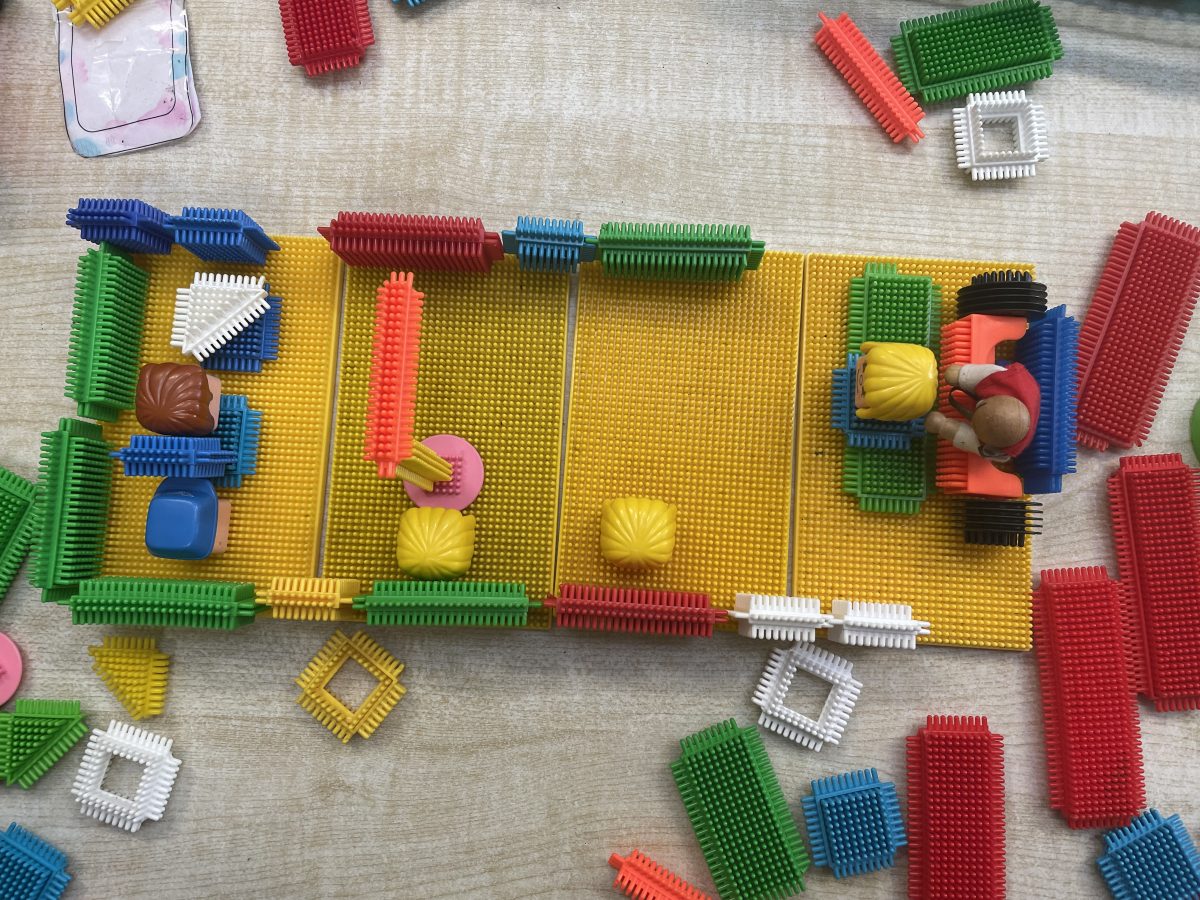 October
The children have been enjoying working on our themes of 'Space' and 'Halloween'. We created portholes of what we would see from our rocket in space. We had great fun pretending to be astronauts in space and reading about the planets in our solar system. We created lots of Halloween art. We were delighted to invite our parents in to listen to some Halloween stories with and create some pictures together. Happy Halloween everyone!!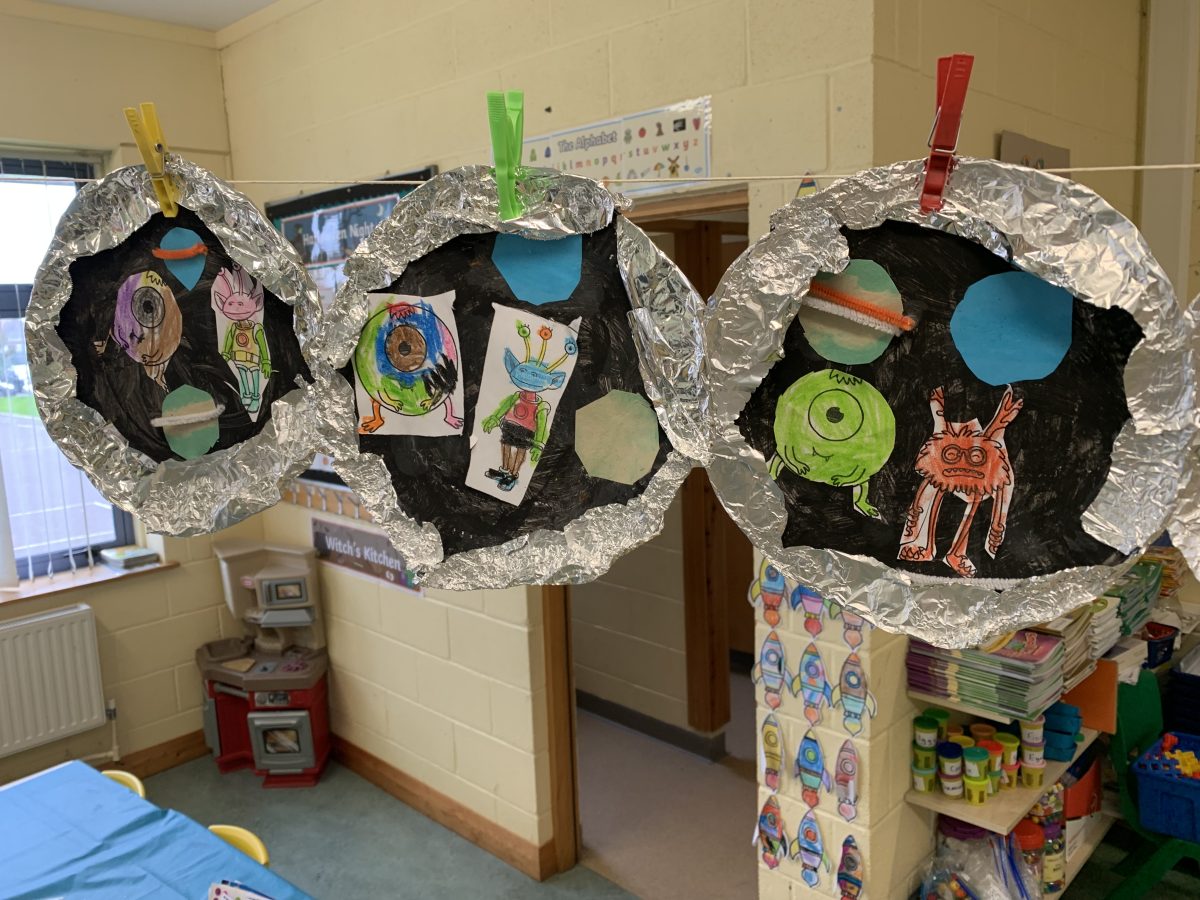 September
Senior infants have been very busy during the month of September! We really enjoyed working on
our theme of 'school' for Aistear. We decorated some 'good apples', made models of our school
using lego and blocks, listened to the story, 'Jake's First Day' and learned some new playground
games.
We went on a September nature walk around the school grounds and kept our eyes peeled
for items on our checklist. We created patterns using cubes, lollipop sticks, peg boards and
whiteboards.