2nd Class 2022-2023
March
Spring is here and with the brighter and better weather on the way we are delighted to get very active in 2nd class. We are taking part in the Run around Ireland Challenge and our first stop is the Aviva stadium in Dublin. So far we have ran 61km, only 74km more to go! We have also been recording our K-a-day track and we have all nearly ran as far as Wexford! We have swimming every Monday, hurling on Thursday and we had to brush up on our football skills as we were invited to a blitz in Mount Sion. Unfortunately, it was postponed but we are looking forward to it being rescheduled as soon as possible.
We celebrated World Book Day on the 2nd of March. Lots of the children dressed up as their favourite characters and brought in their favourite books to share with the class. We had some fun during a drama improvisational circle while in 'character'. For Lent we are doing a Random Act of Kindness every day. You might have noticed the extra help with the washing up at home or keeping their bedrooms neat and tidy!
Everyone enjoyed our whole school celebrations for St Patrick's day and Seachtain na Gaeilge. We had a ceilí which was great craic and for Lá Glas we teamed up with 5th class to perform the Haka as gaeilge at our school concert. Well Done to our class chief who led the chant. We also recited the Poem 'An Leipreachán'- Maith sibh!
March was such a busy month but the highlight for us was definitely Our First Reconciliation on the 22nd of March. This was a beautiful service led by wonderful children and we are very proud of them all. We look forward to our Communion Day in May now.
After a jam packed month we finished off the term with some fun Easter activities. We made some Easter wreaths, had an Easter Egg Hunt and enjoyed some chocolate treats! Wishing you all a lovely Easter break.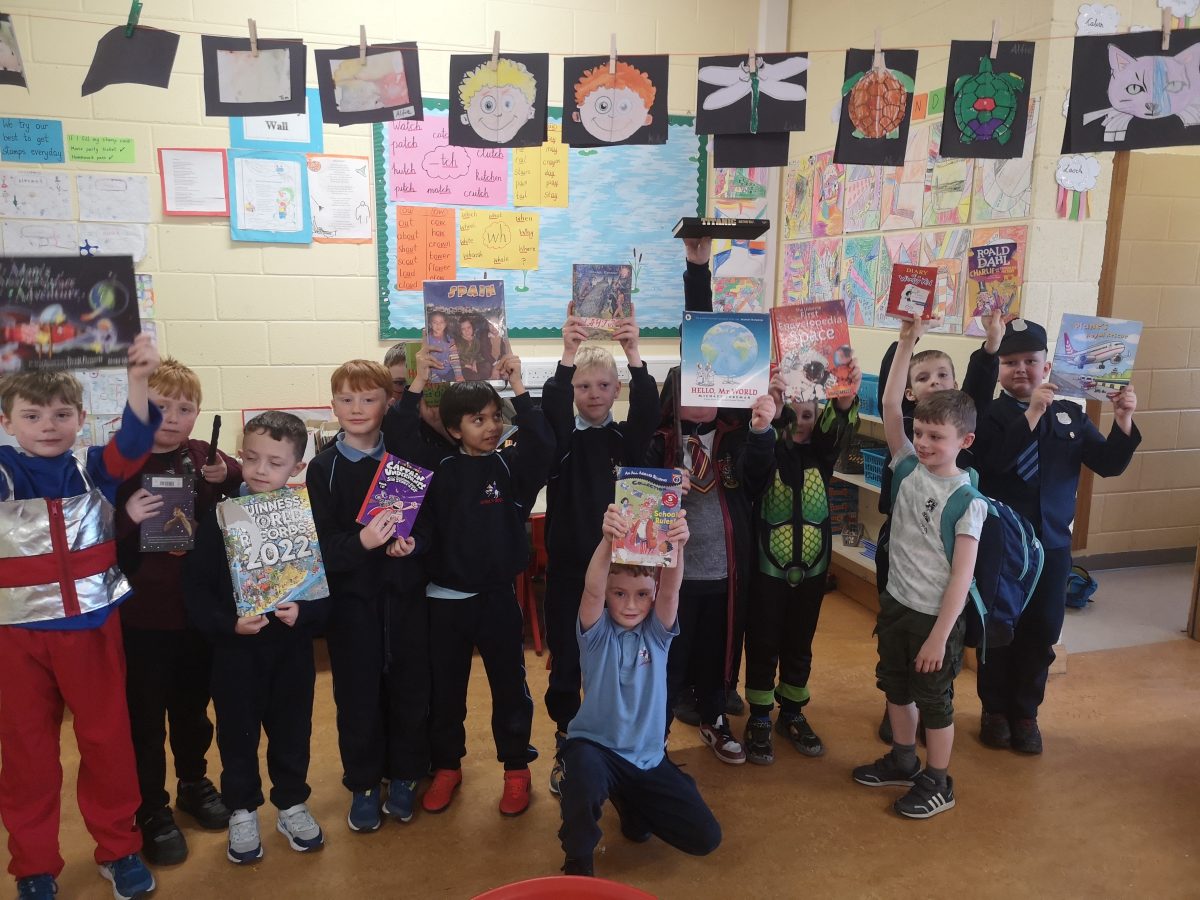 January and February
Happy New year everyone, we hope you had a wonderful Christmas! We are looking forward to an exciting 2023. We have been very busy since we came back to school doing lots of project and group work. We have been working on projects on China, Water Conservation and the Water Cycle. Our First Reconciliation is in March so we are busy preparing for this also. We are learning lots of new prayers, songs and bible stories. Our favourite song and story is 'Zacchaeus'. Check out the photos to see our Chinese dragon masks, our 3D Valentine's day cards and our Spring Poems. Well Done to all the children who sang 'We sing a song to Brigid' at our February assembly. Congratulations to one of our students who was elected to be our representative on the student committee for the Active Flag.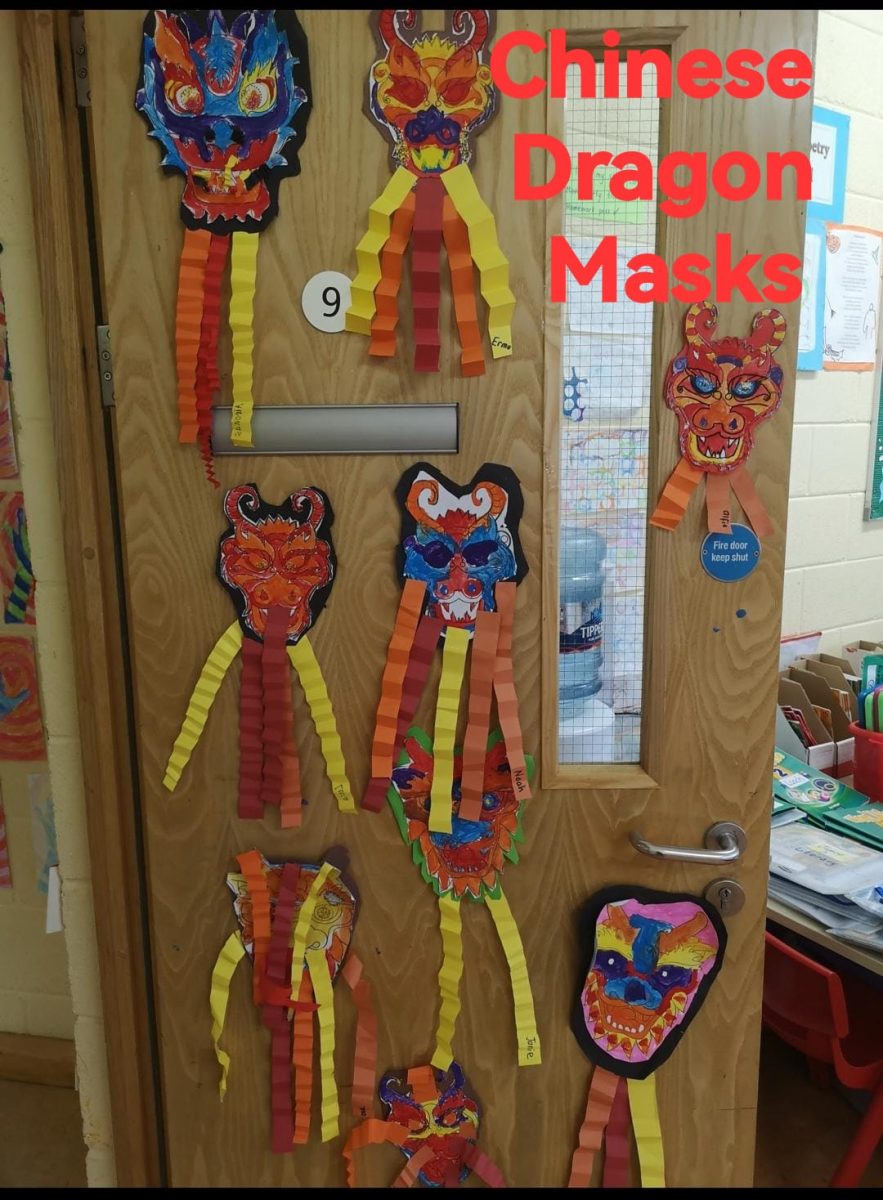 December
It was 'the most wonderful time of the year' in second class this December. It was also the busiest time of the year! We had a great month jam packed with festive art lessons, hot chocolate day, the Santa Run, Christmas jumper day, panto day, the Christmas door competition and of course lots of rehearsals for our Christmas Show- The Magical Christmas Jigsaw! We were all a little nervous in the run up to the show but the boys pulled out all the stops for 2 outstanding performances. As the most senior class in the show we had lots of lines, songs and dance moves to learn and we are so proud of all the boys who worked so hard.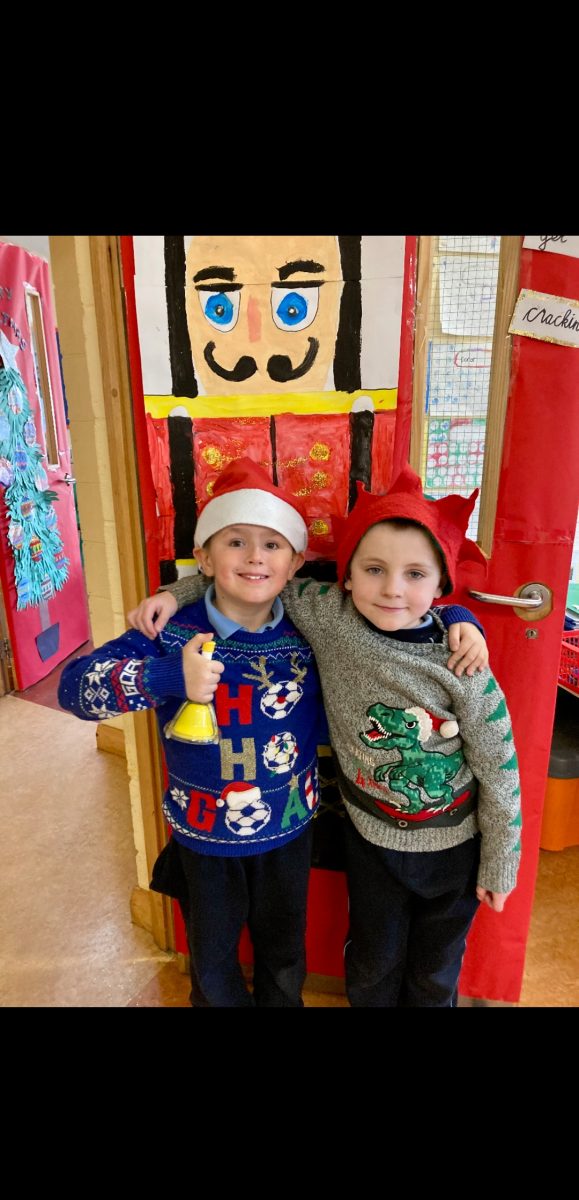 November
We started off November with Science week. We did lots of experiments in class but the highlight of the week was definitely our trip to SETU for a Science Bubble Show. This was an interactive educational show exploring the science of bubbles. We got to see giant bubbles, learn how to make them, discover the properties of bubbles and some children even got into a giant bubble. Check out the photos below to see some photos of our trip to SETU and other science experiments we did in class.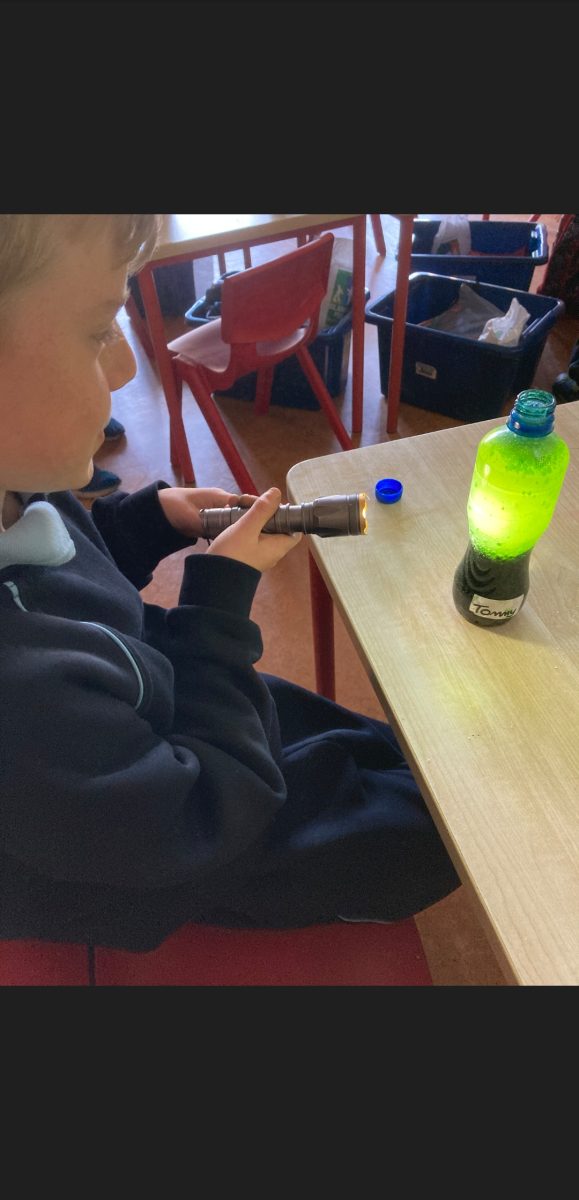 October
During October, we have thoroughly enjoyed doing lots of different Halloween activities in class. We had so much fun learning the songs 'The Wicked Witch', and 'Ding Dong the Witch is dead'. Also, we did some spook-tastic art. We made ghostly pumpkins, mysterious monsters from clay and some of our parents kindly came in to help us make some wicked witches.
For Maths Week, we went on a few Maths trails and treasure hunts around the school grounds. We did lots of estimating, measuring and counting activities. We played Maths games in class like bingo and monopoly. It was so enjoyable – we wish it was Maths Week every week!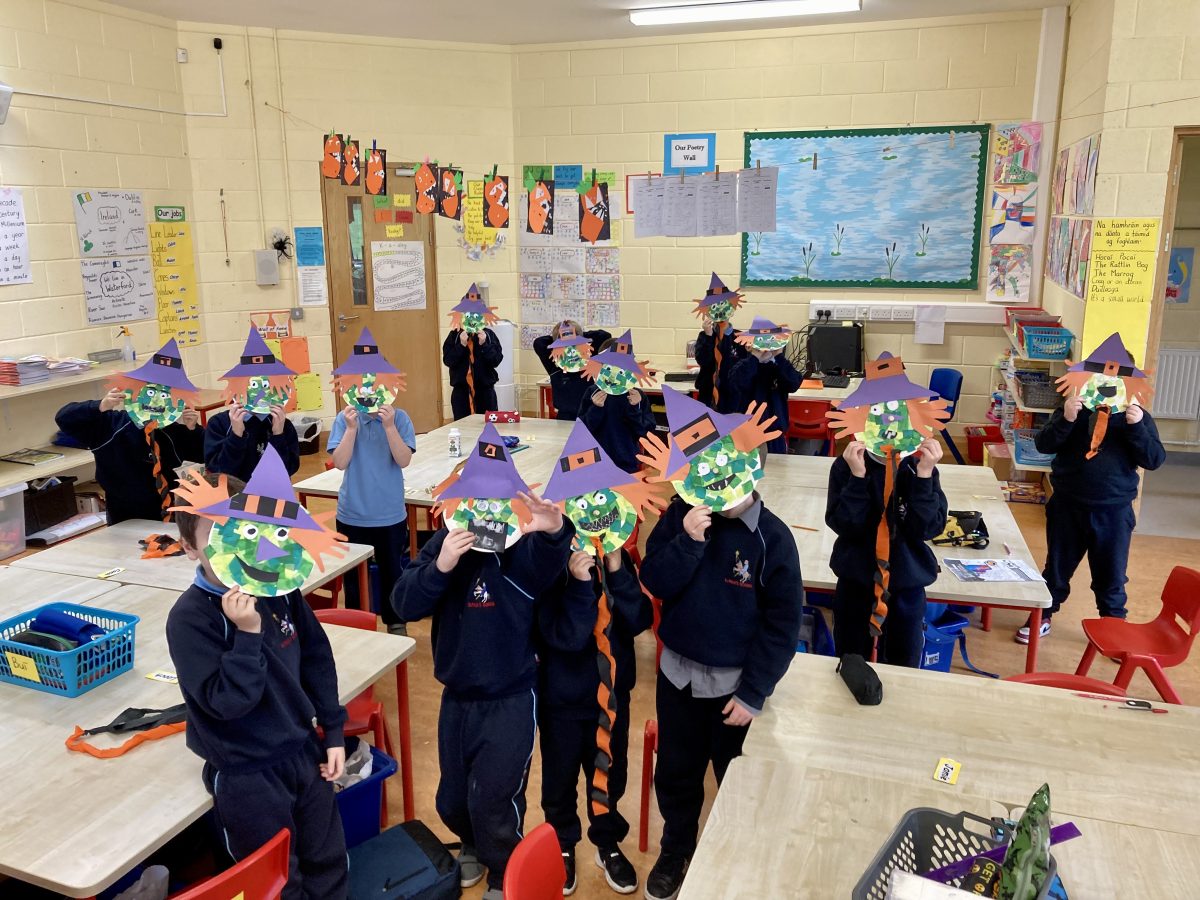 September
After a great summer we are delighted to be back with our friends in 2nd class. We have spent the past couple of weeks getting to know our new teachers and we were delighted to welcome a new pupil to our class. September has been very busy but we've been having lots of fun too. We are reading a great novel called George's Marvellous Medicine, we have learned a funny poem called the Marrog and literacy hour is in full swing. Táimid ag caint agus ag cleachtadh na Gaeilge gach lá and we are delighted to have started hurling training again.
Check out the pictures below to see our Marrog drawings- we worked in groups to create our own versions of the Marrog from Mars! We also did some Kandinsky inspired Autumn trees.