September and November
What a busy first term it has been! I was delighted to welcome 5th class back to school on August 30th. We have had an incredibly busy two months catching up with friends, getting to know one another and settling into our daily routine. 
Our Morning Meeting has been a huge success. During our meetings we greet each other using languages from all over the world. We then have a daily question which is an opportunity for everyone to share ideas and opinions on the topic of the day. If time allows we end the meeting with a game.
We are very fortunate to have Danny Pullman from Music Generation back with us again. Quite a number of the class have lessons with Danny each Thursday. We have groups learning the clarinet, saxophone and flute. What a talented bunch! We look forward to a performance from them very soon.
In art lessons, we have created some fabulous pieces that are hanging beautifully in the classroom and the corridor. During September we worked with bright and vibrant colours. We focused on some great pastel techniques when working on 'The Wandering Elephant.' Much of our art work during September was focused on portrait work and all about me pieces. October art work has been very much Halloween themed. Some creations include vampires, haunted houses, monsters and blob creatures.
In PE, we have enjoyed games such as sharks in the water, dodgeball, grenade, four corners and a new favourite – olympic handball.The focus of all games is fun with a wider goal of working on team building skills, showing respect and fair play.
We also had a visit from our Community Garda, Garda David. He popped in to chat to us on Friday last. He spoke to the class about staying safe over the break, protecting themselves and their pets over the coming days. He also spoke to them about the importance of having a light on bikes and scooters, wearing a helmet and high vis and making sure they are easily visible at all times on their way to and from school.
Following a very busy term, I wish all 5th class pupils and their families a very happy and safe Halloween and a well earned midterm break. Enjoy the break!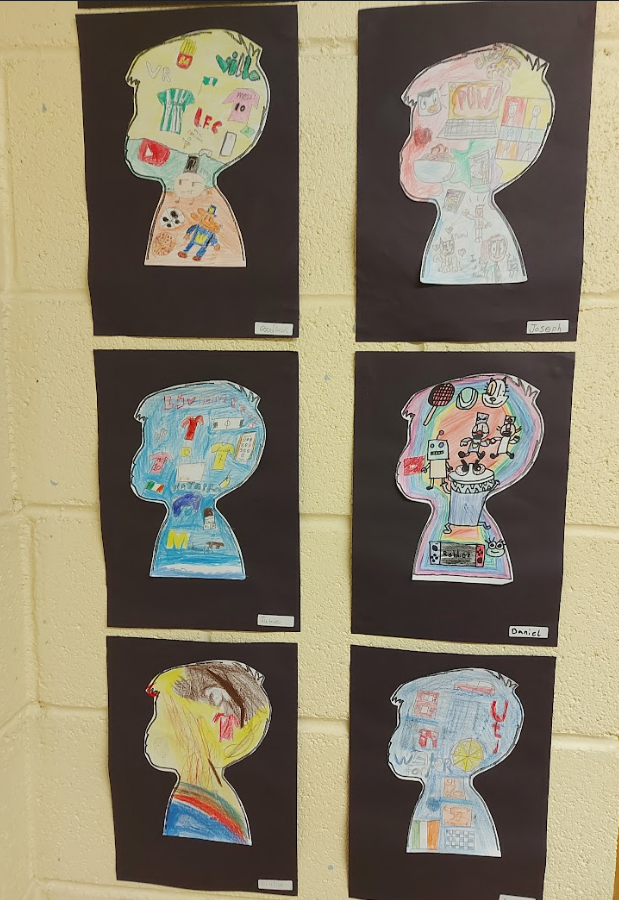 4th Class 2022 – 2023
November
We have been busy decorating our Christmas Door 'Irish Gangsta Granny does Christmas' after finishing the David Walliam's book. We have started a wonderful four week Athletics Programme with Pat Power on Wednesday afternoons, which the children love. Our Spanish lessons have continued with Weronika and before we know it, we will have a few fluent speakers for the holidays in Spain next year.
The children very kindly donated to the Christmas Shoebox Appeal and we managed to fill eight boxes for the appeal just from 4th class! We are hoping to achieve the Active Schools Flag in St. Paul's this year. We came up with an active class slogan and picked our committee member. We are also adding in an activity break daily in our class. We started coding during our computer room slot and they are whizzes at it. We are continuing to fill our 'Wellbeing Wall' where each child has their compliments displayed with pride. December has a lot to live up to!

October
Wow, it's hard to believe that we are at the end of October already. The 4th class children are well settled and are very lucky to have experienced a few new activities this month. Apart from the daily curriculum, we have started Spanish lessons on Tuesdays with the wonderful Weronika. They love the lessons and are well accustomed to the word 'Bravo'. They have learnt the alphabet, the numbers up to fifteen and the colours to date.
They also started a new computer program called TT Rockstars which is a fun interactive game that allows children to practise their maths tables in a fun way. They can play solo or challenge each other. Hopefully they might be able to challenge their teacher with a bit more practice! 4th class also did a few interesting activities for Maths Week. They completed a maths trail in the yard which was great fun and they also had fun tallying the cars that passed the school gate to create a bar chart in Maths Class. For art, they worked in small groups to create some Spooktastic creations where they had free run of the art supplies to come up with some Halloween crafts. We figured out very quickly that 'hot glue fixes everything!' They also had a science lesson on the human body and completed some scary skeletons to bring home and join you all for the holidays.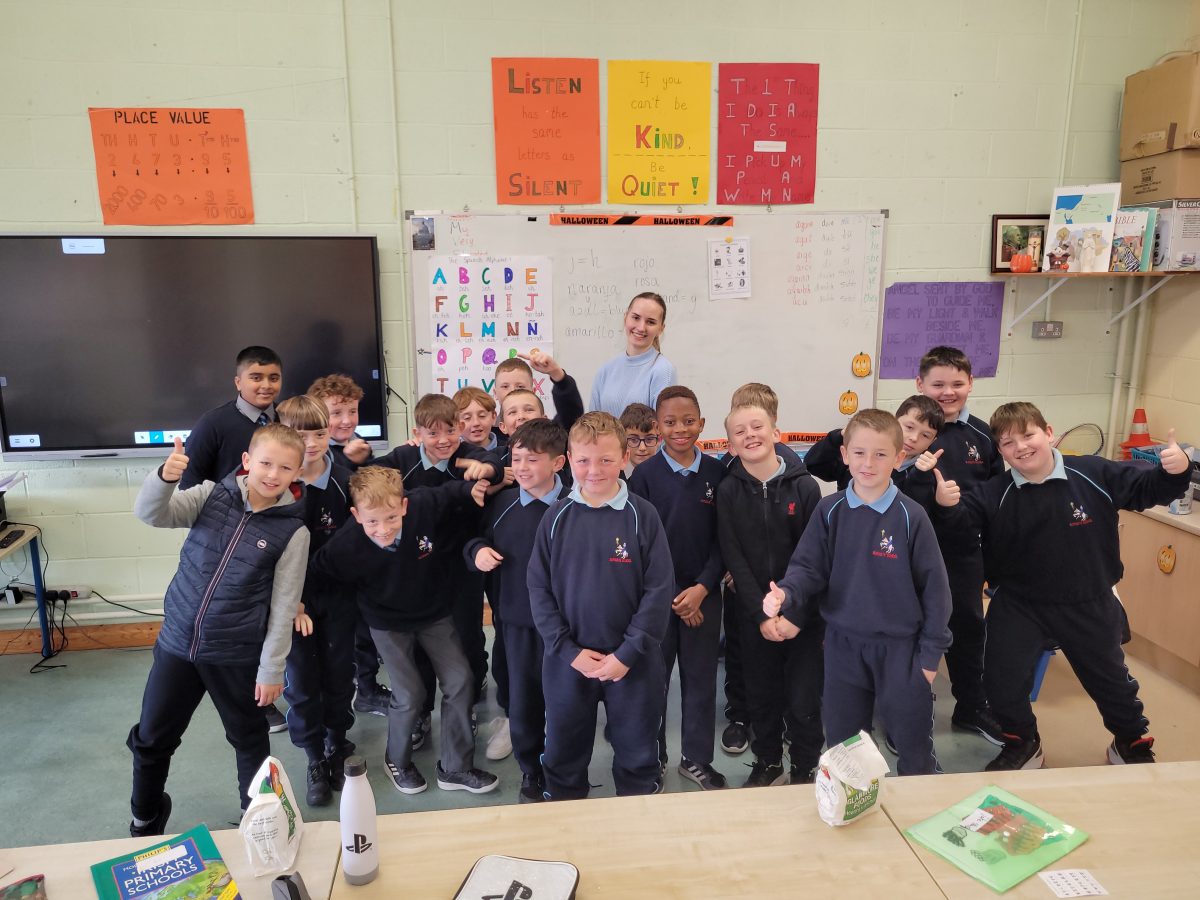 September
We have had a very busy September in 4th class. I have spent the month getting to know these great lads. They are becoming familiar with a new classroom, a new teacher and a new set of rules. Thankfully we have settled smoothly into a great daily routine and have packed a lot into the first month.
The boys did six sessions of rounders (which they absolutely loved); we have had our first session of Futsal led by the FAI and we managed to get ourselves a set of Futsal balls for the class; we have had two sessions of Gaelic Football; we created a whole class art masterpiece using our hand cut-outs; we constructed fancy scarecrows with some straw; and all this was extra to the daily schoolwork on the core curriculum. The next few months have a lot to live up to!