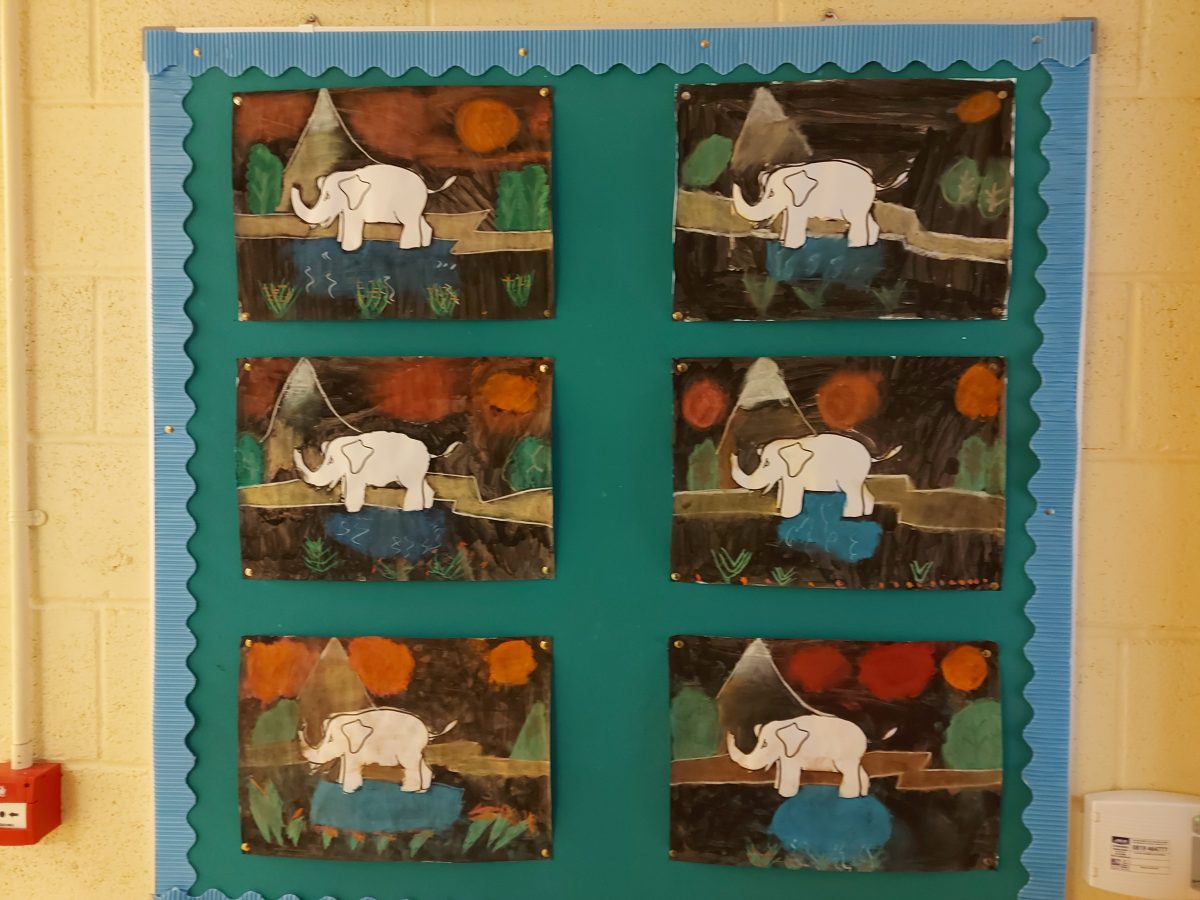 September in Ms. O'Keeffe's Class
Ms. O'Keeffe was delighted to welcome 5th class back to school on August 31st. They have had an incredibly busy September catching up with their friends and settling back to school. It has been full steam ahead!
Many of the children joined the Gaelic team and have represented their school in the U13 Roinn B against Scoil Lorcáin, Ferrybank and Faithlegg. While they've been unlucky on the score board, they have worn the St Paul's jersey with pride. We have also been busy training after school with Mr. Jones and Mr. Lacey and have had some Gaelic sessions on Tuesdays with David Robinson.
In the classroom we've been busy getting to know each other and have quickly settled into our daily routine. In art classes we have been working with bright and vibrant colours, paint and pastels and have learned some great pastel techniques when creating "The Wandering Elephant." Our most recent creations were some abstract paintings and their fabulous names in bubble writing.
We were thrilled to hear that Danny Pullman is returning to continue music lessons with the boys. Some of the 5th class children are learning clarinet, flute and saxophone and have resumed their Thursday lessons. We look forward to hearing them perform for us soon.
October promises to be a busy month too with lots of things to look forward to – our cycling course, all things Halloween, more spooktastic art and our midterm break.