December
This has been a great month. We decorated our classroom, and had a cheeky elf visit our room and he got up to lots of mischief!! We are so excited for Christmas. We entered an art competition as part of the Winterval Festival  and we won! We were so delighted and very proud of ourselves.
We went on a day out to see our beautiful art on display. Firstly we got the bus into town, which was a great experience. Next we went to Christchurch Cathedral and saw our art entry and all the other brilliant entries. Lastly, we had lunch in Mc Donalds and got the bus back to school. We were tired but very happy.
We would like to wish everyone a very Merry Christmas and a happy new year. 
November
We worked hard and had lots of fun this Month. We learned about groovy graphs and mighty multiplication in Maths.
In English we are coming to the end of our novel 'Georges Marvellous Medicine' which we really enjoyed. We practised some letter writing and also learned how to address envelopes.
We made great progress cycling every Tuesday with Donal and Ollie. Tour de France here we come!!
We baked scones and banana muffins which were delicious. Christmas cookies are next on the menu!
We visited the library and became members. We also visited the post office and posted letters home to ourselves! It was brilliant to see them arrive in our houses!
Our next job is to put up our Christmas tree and decorations, we can't wait!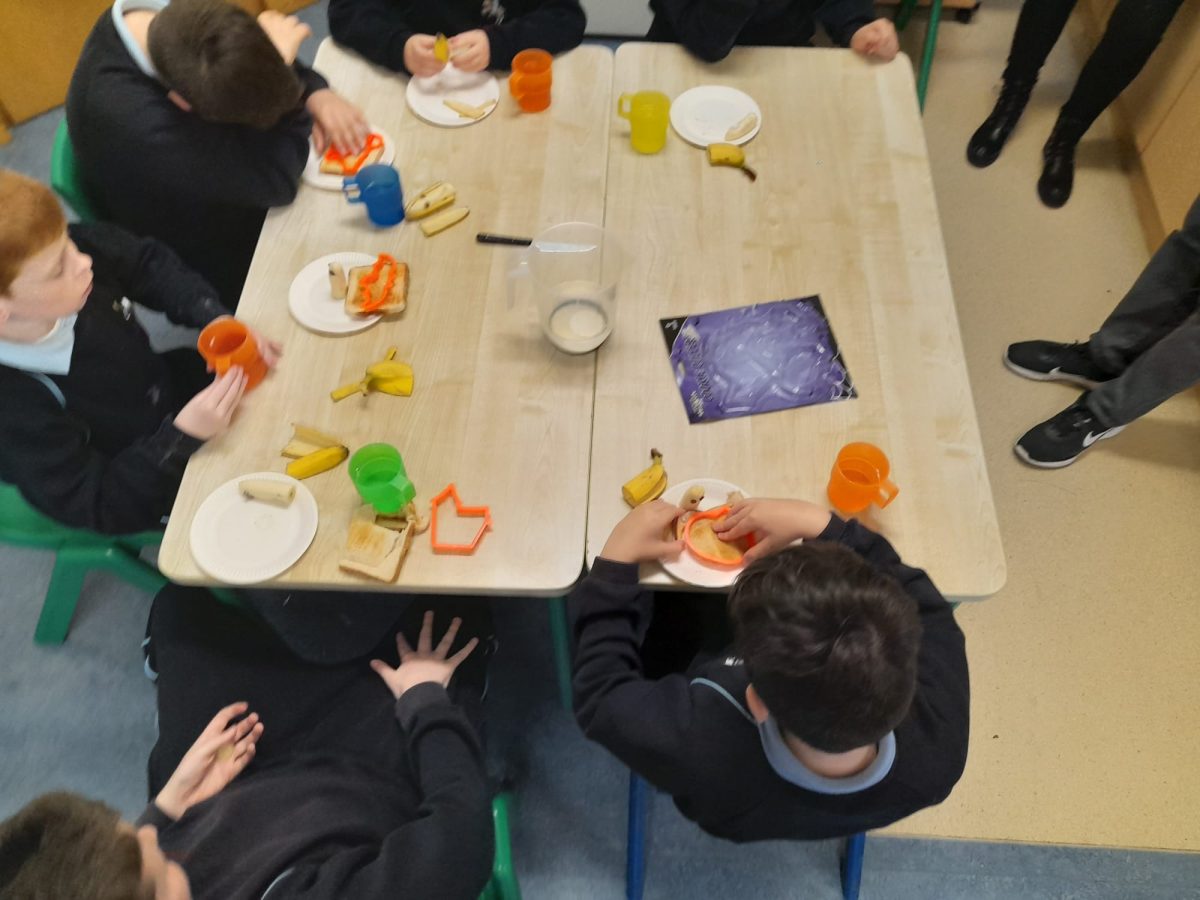 October
Some of the children started Spanish lessons on Tuesdays with the wonderful Weronika. They love the lessons and have learnt the alphabet, numbers up to fifteen and colours so far. Cycling started for some of our class too. It is so much fun and the boys are giving it their best. Well done! We celebrated maths week this week by completing a maths trail in the yard which was lots of fun and we also had fun counting the cars that passed the school gate.
The class worked together and helped to decorate our classroom for Halloween. They have drawn ghosts, painted Frankenstein, and created pumpkins sitting under the moon. Our art display looks great on the corridor. Even our weekly baking has taken a spooky turn.
Wishing you all a lovely midterm break and looking forward to a fun filled November.
Ms. Caffrey and Ms. Byrne
September
The boys have settled very well back into school. We are working hard, learning time and place value in maths. In English we have started our class novel 'Cool as a Cucumber' and have completed lots of comprehensions. We are also having fun with yoga, practising our motor skills and art. The boys are all enjoying spending time in their classes and coming back with plenty of stories about what they are doing. It has been a great month and we are looking forward to what next month brings.