January
Happy New Year! We have all settled back into the school routine and a new term. We have had a very busy month in 6th class and it is hard to believe that January is nearly over already.
In history, we have been learning a lot about discrimination around the world. We have looked at Nelson Mandela and his struggle in South Africa and Dr Martin Luther King's fight to stop segregation in the USA. We learned how important it is to treat everyone equally, regardless of skin colour or beliefs.
In sports news; our hurlers are still training every Friday. We have also been brushing up on our tag rugby skills with coaching every Monday.
We are also preparing for our Service of Light which will take place next month. The children have been revising prayers and completing art to display in the church.
We completed our entrance exam for secondary school at the end of January. It gave us a chance to get a feel for secondary school and what it will be like when we start in September.
Congratulations to Zach C who was voted by the class to be our class representative for the Active Schools Committee. He gave a great speech to the class expressing his ideas and how he could get involved. Well done Zach! A big well done to others who also put themselves forward for the committee and prepared speeches. It was a tight race and very little divided them in the vote.
October
have had a very exciting October in 6th Class. We have been thinking a lot about secondary school and which one we would like to attend next year. We went to Open Evenings in local schools and really enjoyed seeing what they had to offer. St Paul's Secondary School invited us over to sample some of the classes they have. The boys chose between art, baking and football. It was great to see what it would be like to go to school there. We were also invited to watch the High School Musical performance. It was fantastic!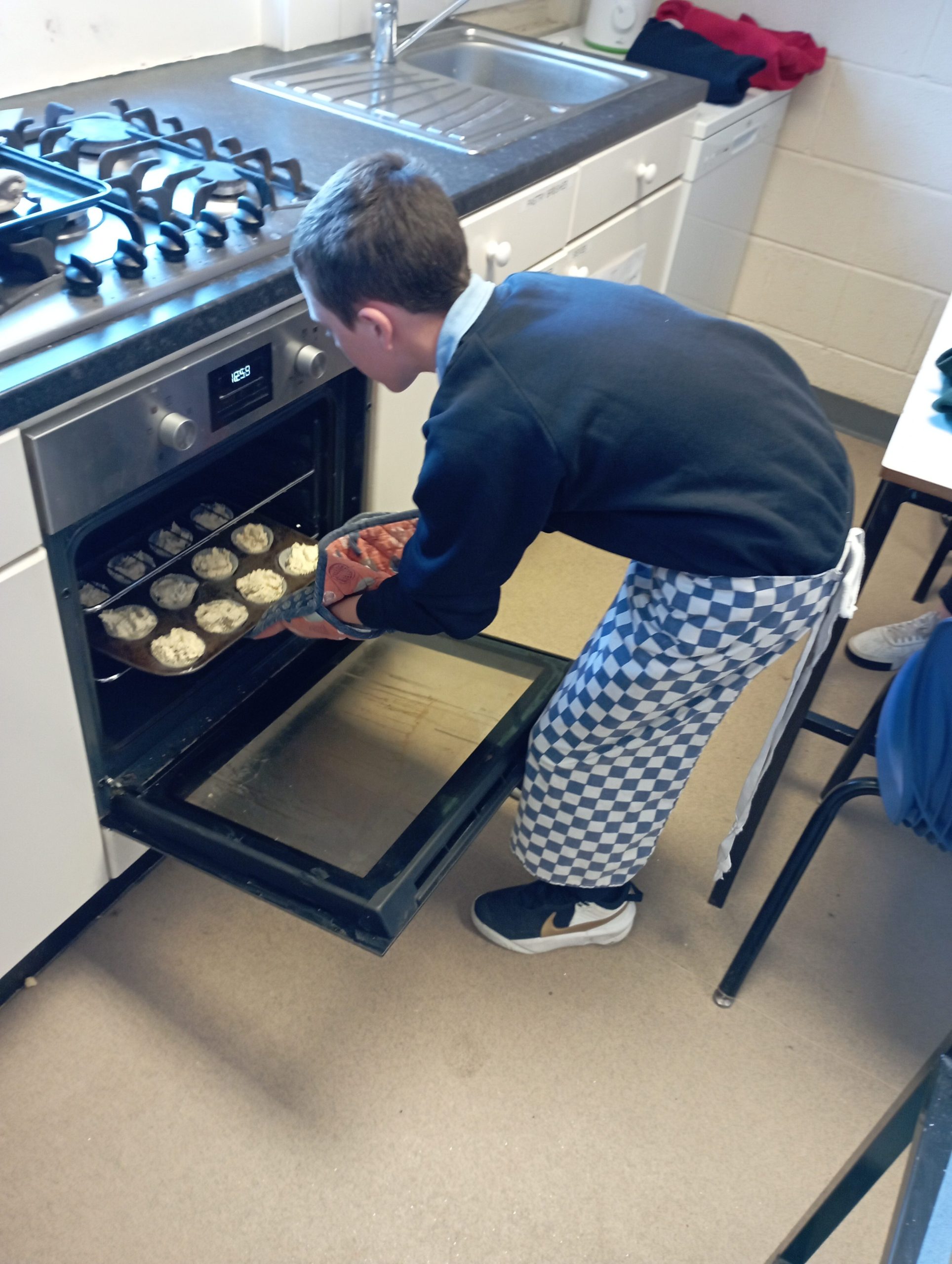 September – Getting to know our new Junior Infants
We have settled really well into 6th Class and are enjoying being the oldest and most responsible class in the school. We have been setting a great example for our buddies in Junior Infants. Our class have been helping them with art and showing them around the school.
We have also been learning about some interesting topics like the Titanic and the recent Budget and how it will affects of us. Some of our class have represented our school in Gaelic Football. We are proud of them. Well done!