October
The children have been enjoying working on our themes of 'Space' and 'Halloween'. We created portholes of what we would see from our rocket in space. We had great fun pretending to be astronauts in space and reading about the planets in our solar system. We created lots of Halloween art. We were delighted to invite our parents in to listen to some Halloween stories with and create some pictures together. Happy Halloween everyone!!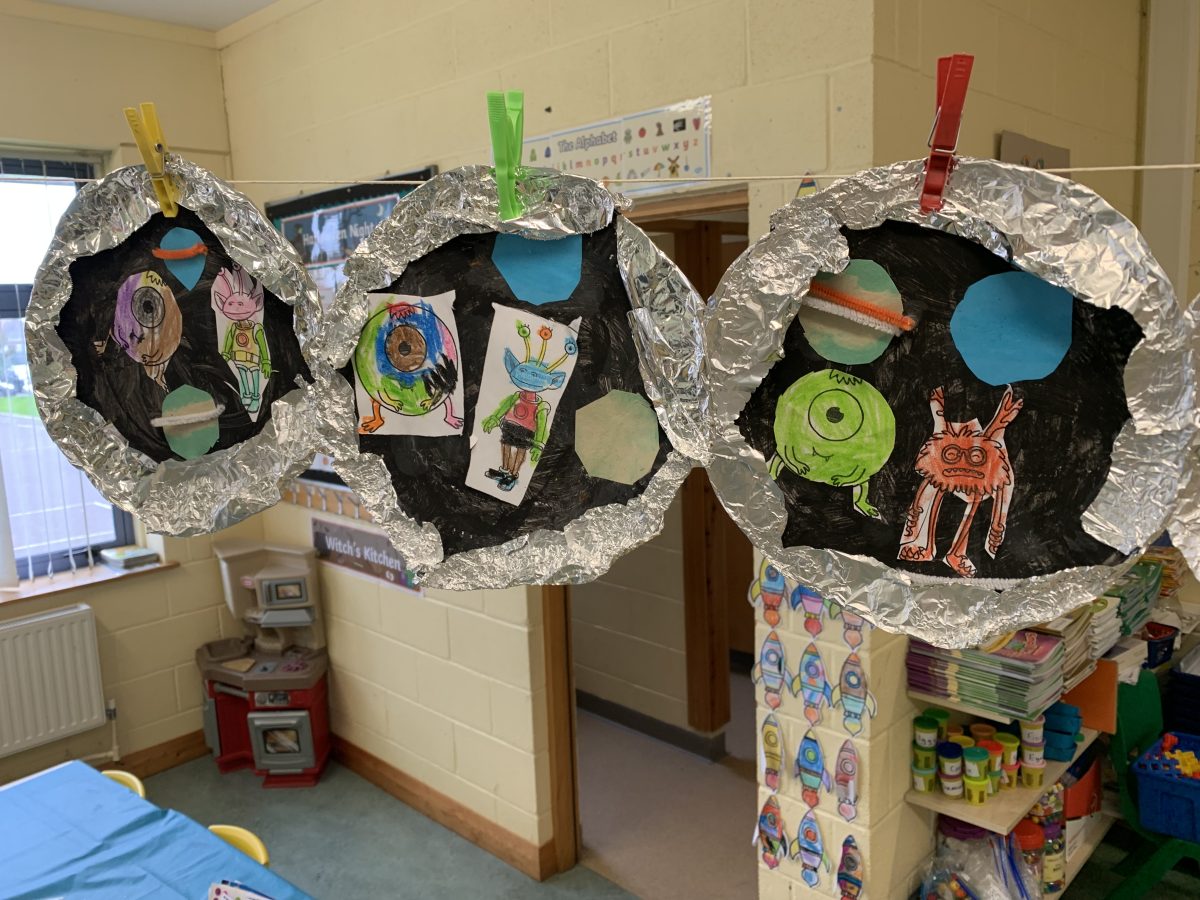 September
Senior infants have been very busy during the month of September! We really enjoyed working on
our theme of 'school' for Aistear. We decorated some 'good apples', made models of our school
using lego and blocks, listened to the story, 'Jake's First Day' and learned some new playground
games.
We went on a September nature walk around the school grounds and kept our eyes peeled
for items on our checklist. We created patterns using cubes, lollipop sticks, peg boards and
whiteboards.